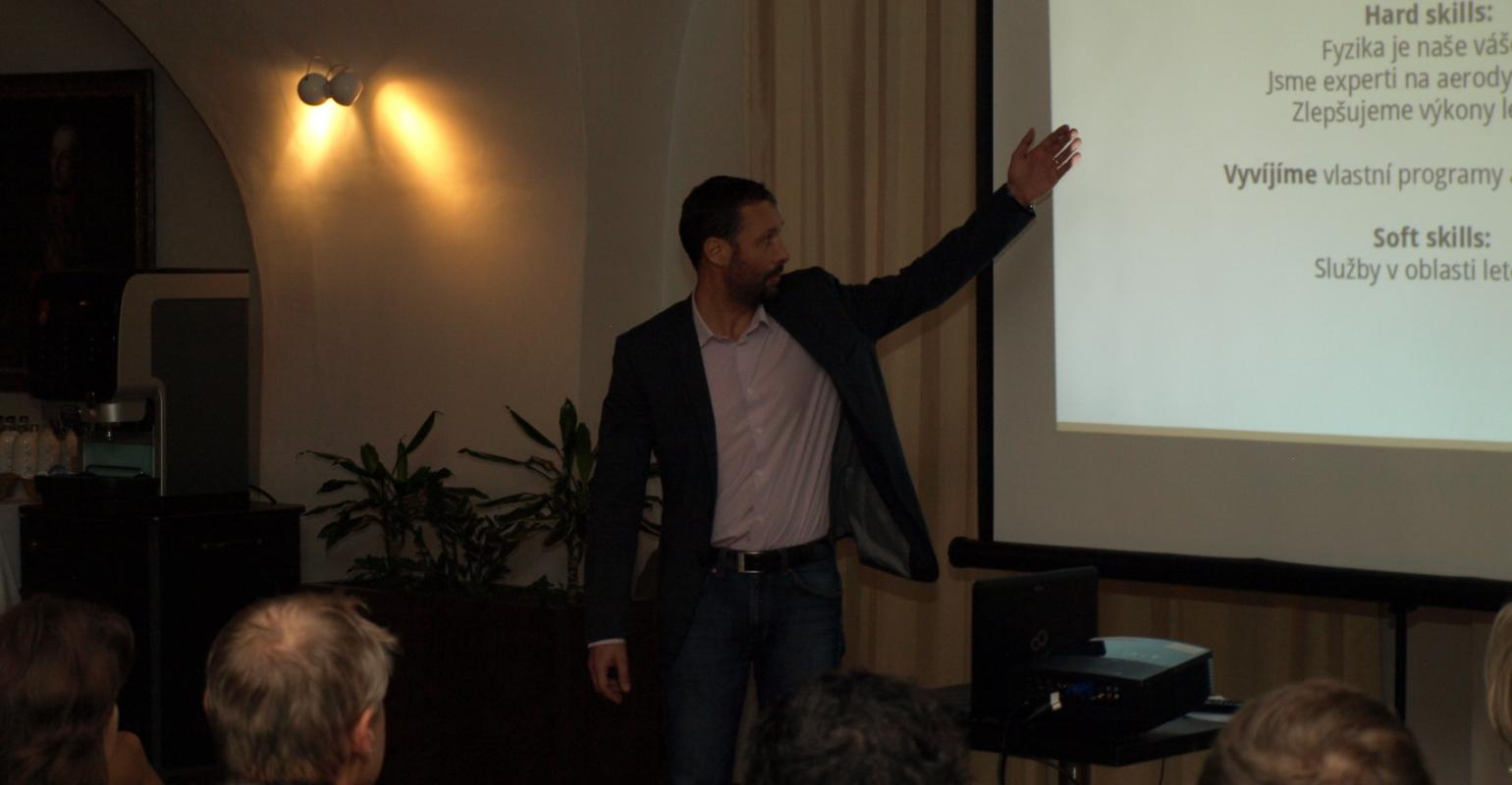 Company presentation on regional employers workshop.
South Moravian region is known for its long aeronautic tradition. On Thursday 24th of November Airmobis took part in regional employers workshop organized by the mayor of Kunovice Mgr. Ivana Majíčková MBA and executive director of local bushiness incubator Ing. Pavel Vardan.
The intention of this meeting was to deepen relationship between town hall authorities and business owners through presentation of innovative projects, information of infrastructural changes and introduction of new grant projects by representatives of Czech invest.
Airmobis was given a possibility to present its work, vision, and its innovative tools. Etienne Vandame the founder took the participants for little walk through aeronautic inventions and he introduced the vision of Airmobis and the reason why the industry enters the new aviation era.
"Aircraft architecture reflects the invention of the era in which the machine is developed. The new technologies and innovations of the 21 first century paved the way to new aircraft generation and now it is up to us to use the opportunity to change the overall aircraft architecture as we were used to it so far. Symbioses between airframe and its propulsion unit is the key of the upcoming changes. We don't want to wait and just look at it, we want to be part of the innovative process and we want to contribute to a new look of flying machine of the future ", stated Etienne Vandame in his presentation.
Official part of the meeting was continued by informal discussion amongst participant, accompanied by excellent local wine and food.